Getting Married in Paradise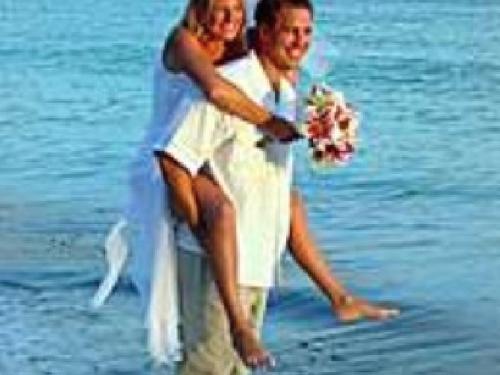 Imagine standing on the beach, with the love of your life and your closest friends and family. As a background an orange sunset, a calm sea with water from teal to deep blue. Later, a barefoot walk on the beach, under stars shining so bright they illuminate.
Your wedding party ends up in front of the Lolha Restaurant, a beautiful thatched roof building right on the main bay, and you have your drinks and appetizers under the stars with tiki torches to light the area.
Dinner is served inside, or on the veranda, with a menu personally selected by you, served by our friendly and professional staff. You may or may not wish to kick up your heels later, with live music or your own CD selection, but whatever you decide, your evening will be an unforgettable one, from start to finish
Check out some of the wedding comments and photo gallery! at the Hotel Akumal Caribe.
If this sounds like something out of a movie, it is, but it could also be you, in this tropical paradise, with very little effort on your part. The details are all done for you.
Just give us your ideas and we will do the rest.
For more information: weddings@hotelakumalcaribe.com
Congratulations on your engagement! We are so excited you are considering sharing your special day with us here at Hotel Akumal Caribe. To start planning, we need some basic information from you!