What to Do / Where to Go?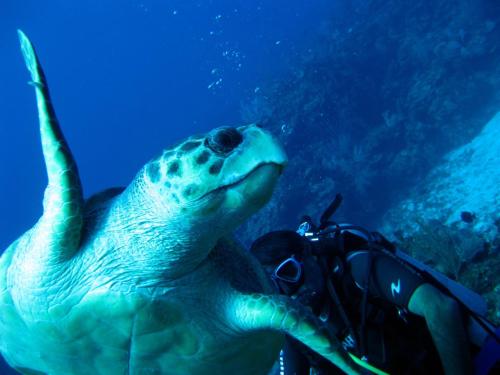 If you've come to relax, dive, or just get away... These links will better acquaint you with Akumal and it's surrounding area and make your stay that much more enjoyable. If you have any questions please be sure to contact us or check out our Frequently Asked Questions.

Diving
The Akumal Dive Center offers dive courses, and equipment rentals at reasonable prices. In addition to deep water dives there are many great places to go cavern and cave diving.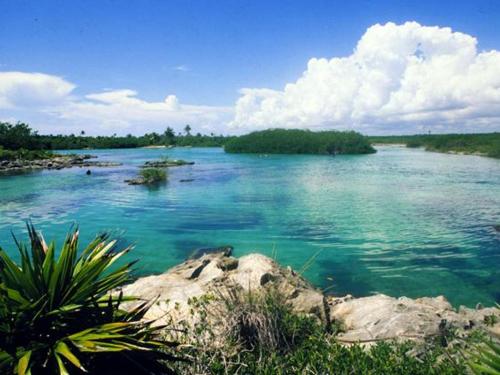 Water Sports
Akumal offers a wide variety of water sports. You can swim in the ocean or our beautiful fresh water pool. Try out stand up paddle boarding, or if snorkeling is your thing Akumal has 3 great snorkel sites; Akumal Bay to see the Turtles, Half Moon Bay andYal-Ku lagoon. There are also several refreshing cenotes close by for those who want a "cool" fresh water experience. Sailing excursions are a great way to relax and see paradise from a new perspective. Equipment and tours of all kinds are available through the Akumal Dive Center. Please be aware that we are not connected to any other independent service offered on the beach or at the entrance to Akumal, and cannot guarantee their services or reliability.
Fishing
If deep sea fishing is your way to relax , the Akumal Dive Center has skilled and experienced Captains that will take you to all the best fishing spots in the Akumal area. Further down the coast, in Sian Ka'an Biosphere you will find some of the best fly-fishing around. Which ever you chose you will be sure to go home with some whopping fish tales.

Adventure, Bird Watching and Nature Tours
This is an extraordinary place for the nature enthusiast. The front desk staff can reserve a tour for you with local guides to take you on jungle excursions. to Sian Ka'an Biosphere, just south of Tulum. It is a UNESCO World Heritage Site that covers approximately 1.3 million acres.
For those that want an adventurous jungle tour, right across the road from Akumal, try theSelvamaya Tour

Archaeological Sites
Just a short drive are several Maya ruins and archaeological sites.The most famous isTulum, one of the few sites located right on the Caribbean Ocean and further inland from Tulum is Coba overlooking two lakes.
Eco-Parks
The Maya Riviera is home to several great eco-parks perfect for family entertainment. Here are some links to some of the more well known ones. Xel-Ha known for it's natural lazy river and great snorkeling. Xcaret a huge park that offers a wide variety of activities for day and night, including Zip Lining at Xplor, and Hidden Worlds offers underground cave dives and snorkeling tours. Aktun Chen is a great spot to see wildlife and explore dry caves. Tres Rios is another spot, and these are just a few of the many great attractions in the area. Feel free to ask our front office staff for more suggestions of where to go and what to do.
Shopping
Akumal has a handful of quaint shops. Two are located on our property. Mexicarte for Mexican handcrafts and jewelry , and Lamanai for art, jewelry and unique gifts. If you are a true shop-a-holic you may want to take a trip to Playa Del Carmen and check out 5th Avenue.
Centro Ecological Akumal
Centro Ecological Akumal, CEA, offers a variety of talks about environmental issues as well as Turtle Walks during turtle season – May to October. The CEA Center is located just steps from Hotel Akumal Caribe.
Dining and Entertainment
The Lolha Restaurant offers several options for your dining and entertainment. dining and entertainment. Akumal is a small community and there are always some fun things happening. Be sure to check with us to see what is happening while you are in town or follow us on Facebook ( Link) and you will always know what is going on.