Boutique Mexicarte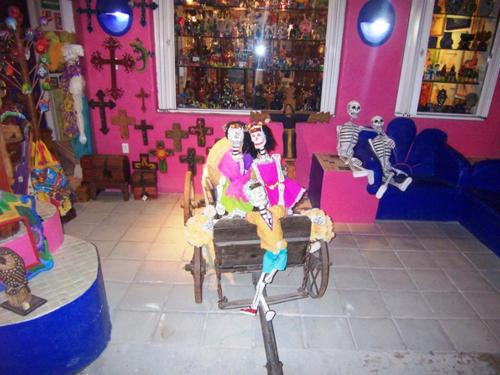 Mexicarte, the pink shop by the entrance arch, in Akumal, presents a selected collection of art, jewelry and handcrafts.
The handcrafts on display are works of contemporary artisan masters of Mexican folkart
Opens daily from 9:00am to 9:00pm
Visa and Mastercard accepted
Phone (984) 875-9115
Web site: www.akumalart.com
Super Chomak
The General Store. Akumal's answer to 7-11. Very well stocked for groceries, toiletries, basic medications, fresh produce, liquor, beer, and ice. Open every day from 7:00 a.m. to 9:00 p.m. Shop for gifts, T shirts, clothes, jewelry, and ask Charlene if you don't see what you need!
Galeria Lamanai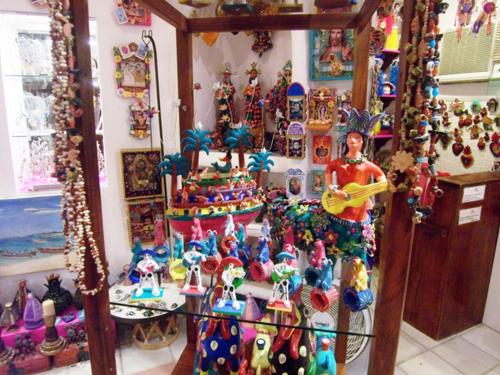 Folk and contemporary art from Mexico and more
open 8 am till 9 pm
www.galerialamanai.com
on Akumal beach since 1999