Budha Gardens Spa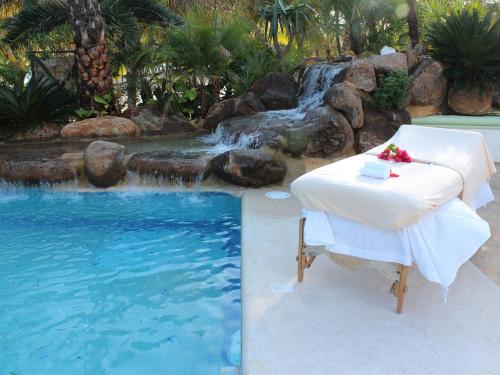 Recently relocated, Budha Gardens Spa now has 4 different rooms offering a wide range of treatments and services.
Make it a spa day and have the staff order you something to drink or eat from the Lolha special spa menu and enjoy it in the garden area at the center of the spa.
Budha Gardens spa.....
......Hotel Villas Maya latest little secret getaway!
The Budha Gardens, is so pleasing to the eye and soothing to the body, you will feel like you have walked into a sanctuary where you can leave all your troubles behind and luxuriate with the treatments available.
Walk into the spa area and you will be surrounded by beautiful plants and soothing music! Breath in and open up your senses!
Decide if you want to have a pedicure with a foot massage, which includes sitting in such a comfortable chair that you could fall asleep in it!
Have a soothing full body massage ....or
Maybe a facial….. or
Go for the works!!!
I have tried all the treatments, and each time I go, I feel so rested and rejuvenated afterwards, that in my head, I am already planning my next treatments!
Budha Garden Summer Spa Packages