Our Staff at Hotel Club Akumal Caribe - The Yucatecans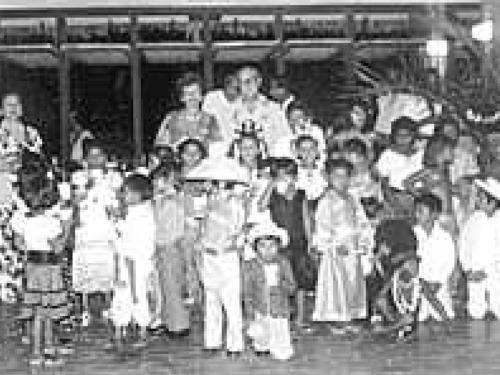 I often get comments about how friendly the people of the Yucatan are, and how guests feel so well treated, and that one of the aspects of akumal that keeps them coming back is the people.
It´s interesting to note how some of these people came to be here, because tourism has not been their lifelong work.
By far the most interesting aspect of the yucatecan people is their ability to adapt to the tourism industry. Over the 18 years i have been working here full time in the industry, i have had the opportunity to track many people´s lives, and have many success stories to tell about young people who have come from very small towns in the interior of the peninsula, with high hopes, no money, and a willingness to adapt.
A typical case in point is that of the 16 year old male, who has parents that have worked ¨the milpa¨ all their lives, raised chickens,pigs, and sometimes cattle, and speak very little spanish. These people, (the true oldtimers), are steeped with tradition, have very little contact with anyone outside their ¨pueblo¨ , and accept the fact that their sons must go out into the world and make a living.
The minute their child leaves, he is on his own, and whatever luck they have in getting a good job, will reflect on how the whole family lives from that point on. Almost in all cases, the child sends home most of the money he earns to help out the family.
If he is lucky enough to get a job in the tourism industry, it is usually as a gardener or general cleanup in a restaurant, unless he has been lucky enough to acquire a skill through a rural school.
In my experience, i have seen many kids who immediately want to get ahead, and the one job that appeals to most is that of a waiter or bartender. (great potential for tip earning!)Many have asked me to come practice in the restaurant on their off hours, and that is how i have gotten my best staff!
Once they have proved that they are hard workers, responsible, and diligent, they are given the opportunity to apprentice in the restaurant, and are told to hurry up and learn english so they can work with tourism.
The ones that are serious about their newfound careers, go out and buy an english course by video, or take clases on the side. All that put an effort into learning the language have done an incredible job in learning it! This is their turning point. They now have a chance to learn the skills needed to be a busboy, and later a waiter, or a bartender.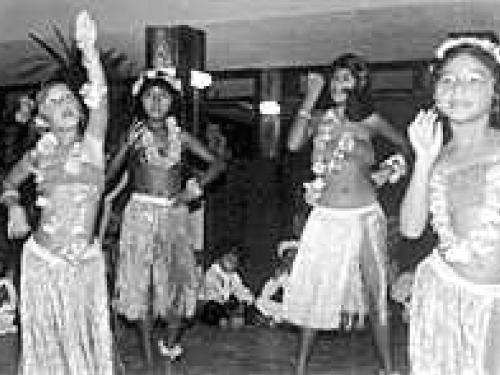 At this point they are getting older, have some disposable income, and are starting to enjoy the fruits of their labor. They are now able to get a nice watch, a great boombox, cassettes and cd´s, and nice clothes which they show off when they get their days off and visit their towns. Once a year, most towns have a fiesta which is a tradition they do not miss unless it is completely imposible to get the days off!(some actually quit their jobs if it comes to that, and regret it later!)
They can now afford to have a girlfriend, which in this part of mexico can be a real procedure. If the girl still lives at home with her parents, the boy must ask permission to see her, and only with a chaperone. This could go on for quite some time, at which point, if all goes well, he asks for her hand in marriage.
The wedding is another story altogether, but in brief, some people save years for it, and spend almost every last cent on the wedding with no regrets. Any special occasion in which they can outdo themselves in the festivities, they will do it, at the expense of not having any savings for a rainy day!
Many of our young staff have now gotten married and have kids, and have progressed so much that they get itchy feet and want to see more of what is out there for them. This is the time we must say goodbye and wish them luck in their futures. It is sad sometimes, but at the same time, it is like raising a foster child, and knowing that you have given them a great base that will help them when they are ready to be on their own.
I hope that we can always give people this opportunity, and that there will be plenty who will recognize how important it is to get a good base of skills, stick with it as long as they can, and when the time comes that they feel they must go on, that it will be with good memories of their years with us.this is what truly differentiates a stable worker, from a transient worker, and if they really love what they do, they will get tourists asking for them by name, and they will establish relationships with those that come every year, and are interested in seeing how their favorite waiter or other staff members are.
I often wonder what changes are going on in the minds of these people, who had such a different upbringing from what they are now exposed to. Also, what effect does it have on the whole family to see their son go through such changes. Is he still the same person, or do they see him as a totally different person?
Many people comment on the impact that tourism has on the mayan people, and i do not know whether it is a good thing or a bad thing, but i do know that it all depends on the individual, and how he choses to live his life. If someone wants to maintain his moral values, and be an honest hard working individual, that is what he will be. He will not get corrupted.
The problems start for those that are too young when they set out on their own, and are so impressionable that they are drawn into a lifestyle that is unhealthy or unproductive for them. That is the sad part, and the one situation which i feel is so out of my control. They either choose to listen to their better sense, or not.
Tourists can play an important role when they strike up a friendship with these people. Remember they are impressionable and are like sponges soaking up everything about the culture of the those that visit. We have very kind people, with big hearts in the yucatan, and if that is what attracts people to the area, we are very lucky to be in this industry, and be able to nurture the kind spirit of the people.
In the last few years, with the onslaught of so many new developments, we have had to hire people from all over mexico that have come in the hopes of finding a job. This brings with it, interesting changes in the work atmosphere, but that is for another story!
Laura Bush Wolfe