I remember when...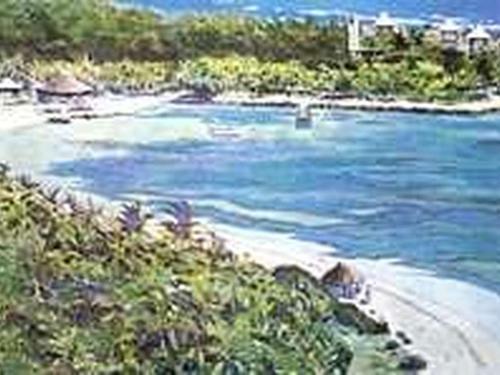 I remember when I used to get to Akumal by boat from Cozumel, and it would take at least 5 hours, depending on the weather, and it was the best way to get here! Now, I complain Because the 4 lane highway is still not finished all the way to Akumal!
I remember when we could go into the water inside the bay, to catch lobster with our hands, get conch right off the bottom, and cook it right on the beach! Now, I complain because Sam's club in Cancun does not always have scallops!
I remember when our accommodations were an open air palapa on the main beach, luxury hammocks to sleep on, and an outhouse to beat all outhouses! Now, I complain when our air conditioner doesn't cool enough, we can't see the ocean from our king size bed, and the bathroom doesn't have a bathtub! I remember when there were so many palm trees with tons of coconuts, that we could not sit underneath them because they would fall on our heads! Now I complain because we don't have enough shade on the beach!(and that comes from palapas, not palm trees!)
I remember when there were such few visitors to Akumal that I was able to meet all of them, and Akumal was full! Now, I complain because we don't have enough visitors to have 100% occupancy year -round! I remember when our only pastimes in the evening were playing backgammon, playing the guitar on the beach by a bonfire, and watching shooting stars! Now I complain because I want to spend a weekend in Cancun, go dancing, eat at the outback steakhouse, see a movie, and bowl, and fm too busy to get away!
I remember when the electricity was supplied by generator, and it would be turned off at 10 PM, so I could not read in bed! Now, I complain because once in awhile the electricity will go off, and I have to Walt a few hours for it to get restored!
I remember when I used to go to the only restaurant in Akumal, the Zacil, and give the waiters a hard time, (just because we were teenagers), about their being only one thing on the menu! Now, I get upset if we run out of snicker's pie! I remember when it was a special occasion if a boat came in the Bay, to stay a few days. Now, if I happen to look out into the Bay, I might notice that there is a strange boat anchored in the Bay!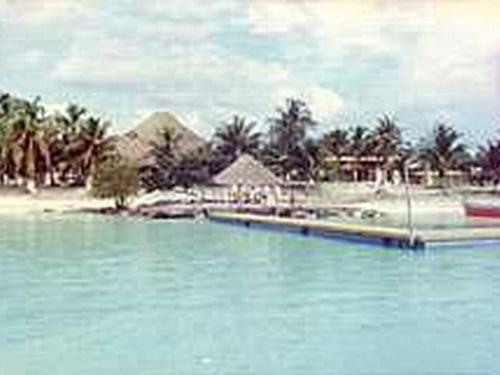 I remember when the only school n Akumal was in our bungalow with my grandmother teaching the kids a few things during the summers, and now, we have to complain because the schools in Chemuyil and Akumal are not enough to accommodate all the kids! I remember when every worker in Akumal had a room for himself and sometimes his family right on the Cancha, and now we complain because there is not enough housing between Chemuyil and Akumal to take care of everyone! I remember when we could talk to the outside world every day by radio for one hour at the Villas Maya reception, and now, I complain when our fiber optics lines are down because I can't send my e-mail!
I remember when we had parties, they were for everyone in Akumal, and everyone fit n our living room. Today, the only way to get all of Akumal together(or almost all), is to have a grateful dead concert at the ecological center! I remember when I could tell you what each house in Akumal looked like inside, and today, I cannot even tell you what some of the condos look like inside!

As I look over my "I remember when's", and my "now's", I have to chuckle at the thoughts that come into my head! There are things I liked about the Akumal that will never be again, and there are things that are so much better now for me! Why complain about progress, or complain about the Akumal that will never be again? There's nothing to complain about! I am grateful I have a piece of this paradise. I can control what is done on my piece, and I can enjoy Akumal to the fullest!. Everyone that has a piece of Akumal has the opportunity to do their part in keeping Akumal beautiful.
Everyone must have memories of their ideal Akumal. Don"t let them be just memories. Make of Akumal today what you want it to be now!
Laura Bush Wolfe
Laura Bush came back to Akumal over 15 years ago to run the family's hotel business. These are stories that she wrote about the changes that occured during those years.